Digitum: Repositorio Institucional de la Universidad de Murcia
Digitum is the Institutional Repository of the University of Murcia.
Its objective is to allow free access to scientific and academic production of the University of Murcia in order to increase the visibility of its contents and ensure the preservation of those digital files. +info
Statistics
Using Digitum
Publish and search the repository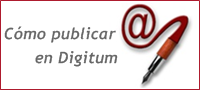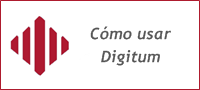 Collectors and directories open access, other digital repositories and collaborators





más...
News
Acceso abierto y antiplagio en los repositorios institucionales
22/01/2019
Los repositorios institucionales se constituyen junto con las bibliotecas en elementos esenciales para los procesos de digitalización, cambio e innovación educativa en las universidades. Son, además, herramientas claves de la política científica y académica (Bustos-Fernández y Fernández-Porcel, 2008), y un sistema de información que organiza, preserva, divulga y facilita la producción intelectual y académica de las comunidades universitarias. Sin embargo, estos repositorios tienen aún que transformar e innovar en sus servicios, incorporando novedades tecnológicas como los Thesaurus y ontologías, web semánticas, etc., que conecten mejor a los usuarios entre ellos y con los recursos.